Rejuvenate Your Body and Mind!
Massage Therapy Mount Brydges, Middlesex
Our experienced massage therapists are waiting to help you achieve your health goals, so don't hesitate – take the first step today!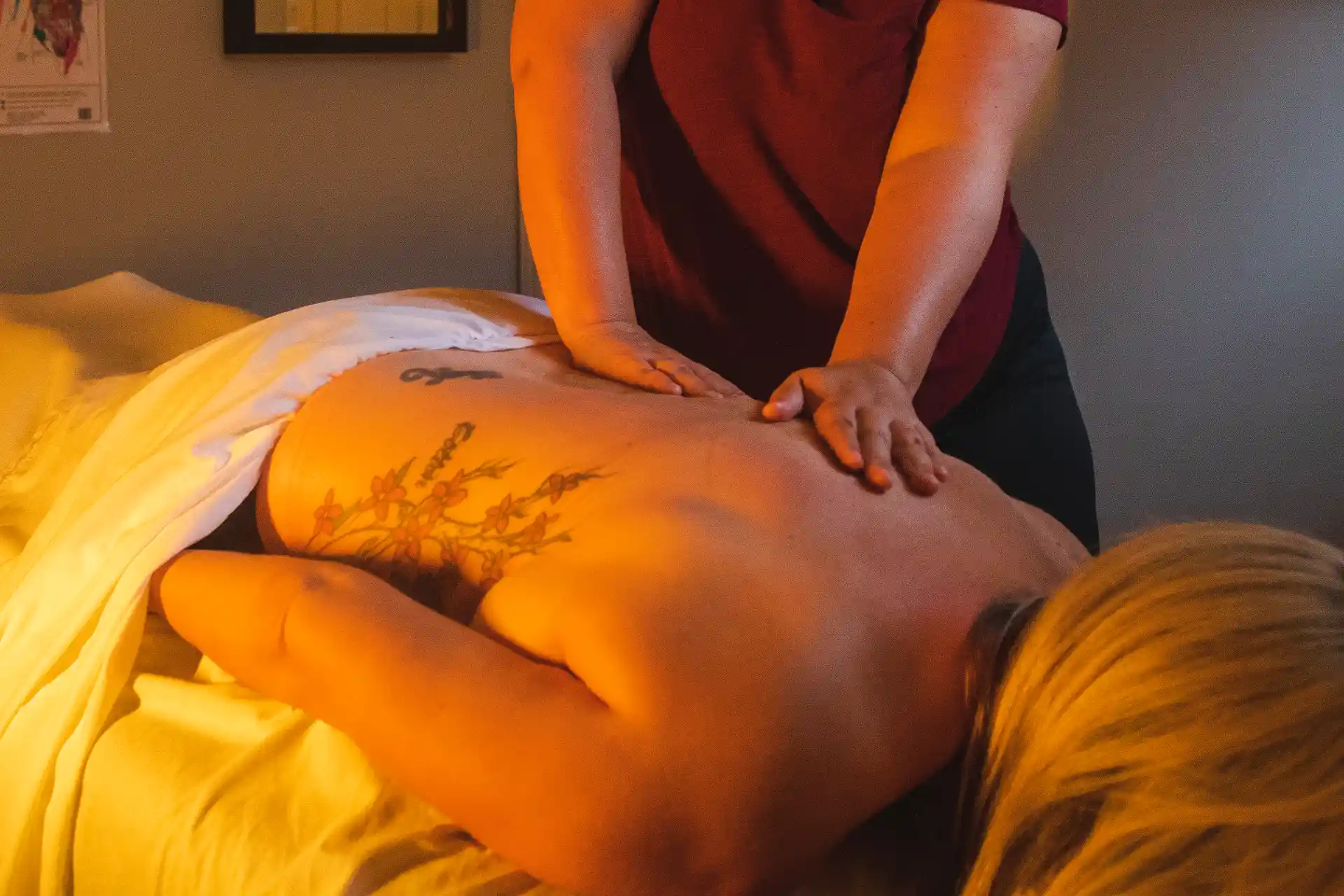 Don't Let Pain and Limited Movement Hold You Back
It's time to take back control of your life and free yourself from the limitations of injury, chronic pain, or post-surgery recovery.
Regain The Freedom To Do What You Love
Personalized & Effective Treatment
Our experienced therapists create individualized treatment plans that meet your unique needs and provide you with the most effective results.
Relieve Pain & Restore Mobility
Ease Pain and Restore Movement with Our Comprehensive Therapy Solutions for Injuries, Chronic Pain, and Post-Surgery Recovery
Improved Quality of Life
When you choose Middlesex Spine and Sport Clinic, you're taking a step towards a healthier, happier life. Our physiotherapy treatments will help you feel your best, so you can live life to the fullest.
What is Massage Therapy?
Massage therapy is the manipulation of soft tissues of the body including muscles, connective tissue, tendons, ligaments and joints. Massage therapy is a clinically-oriented healthcare option that helps alleviate the discomfort associated with everyday occupational stresses, muscular overuse and many chronic pain conditions.Massage therapy can be used as a treatment for both acute and chronic conditions. RMTs work with a wide variety of patients in the treatment of illness, injury rehabilitation and disability.
Massage therapy can also be used as part of a preventative care program. This includes sports training, injury prevention, ongoing stress management and more!
Your massage therapist will require an overall picture of your current health and a detailed health history in order to design a treatment plan that's right for you. If a massage therapist determines that your condition would be better treated by another healthcare professional, they will make the appropriate referral.
Benefits of Massage Therapy
Massage therapy treatments provided by a Registered Massage Therapist can offer significant benefits for a variety of conditions and for diverse patient populations. Whether you need to have a moment of relaxation, reduce muscle tension or attain relief from chronic pain, massage therapy can enhance your overall well-being. Massage therapy can help alleviate musculoskeletal disorders associated with everyday stress, muscular overuse, physical manifestation of mental distress and many persistent pain syndromes.
Massage therapy can be an important part of your health maintenance plan by:
Massage therapy can treat both acute and chronic conditions. RMTs work with a wide variety of patients in the treatment of illness, injury, rehabilitation and disability.
Massage Therapy can prove beneficial to many conditions
Here are some of these conditions that could benefit from Massage Therapy treatments. Including but not limited to the following:
What to expect at your first appointment
On the first visit you will complete a confidential health history as part of your assessment. Your massage therapist will assess your individual needs as well as other factors that may be contributing to your injury or condition. The RMT will develop a treatment plan with you to ensure you receive appropriate treatment. The treatment plan can be changed at any time and will be reassessed at an appropriate time. You have no obligation to undergo any part of a treatment. Your treatment will begin once you have given your informed consent. This involves setting realistic goals for treatment, discussing possible responses to treatment, and being informed of alternative care options.
Don't let pain and discomfort hold you back. Book your first massage therapy appointment today and experience the benefits of this natural and effective form of therapy. Our knowledgeable and experienced massage therapists are ready to help you achieve your health and wellness goals. Book Online or Call Us today!
Transform Your Body and Reach Your Physical Health Goals
3 Steps to Achieving Pain-Free Movement
Call Us or Book Online
Call us or click the button below to find a time that best suits your busy schedule.
Get Your Plan of Care
Talk with our expert staff to design a plan that's personalized to meet your performance and recovery goals.
Accomplish Your Health Goals
Enjoy your loss of pain, improved mobility and get back to doing the things you love!
Comprehensive Care for a Wide Range of Conditions
From injury and pain management to post-surgery rehabilitation, we've got you covered.
Insurance Partners
We direct bill to most major insurance companies. Check with our staff if your insurance company is included on the list.
Middlesex Spine & Sport Clinic
Open Hours
Monday: 9 AM–8 PM
Tuesday: 8 AM–7:30 PM
Wednesday: 9 AM–7 PM
Thursday: 12–8 PM
Friday: 8 AM–5 PM
Saturday: 9 AM–1 PM
Sunday: Closed