Get Back to Living Life to the Fullest!
Physiotherapy, Chiropractor & Massage Therapy in Komoka, Middlesex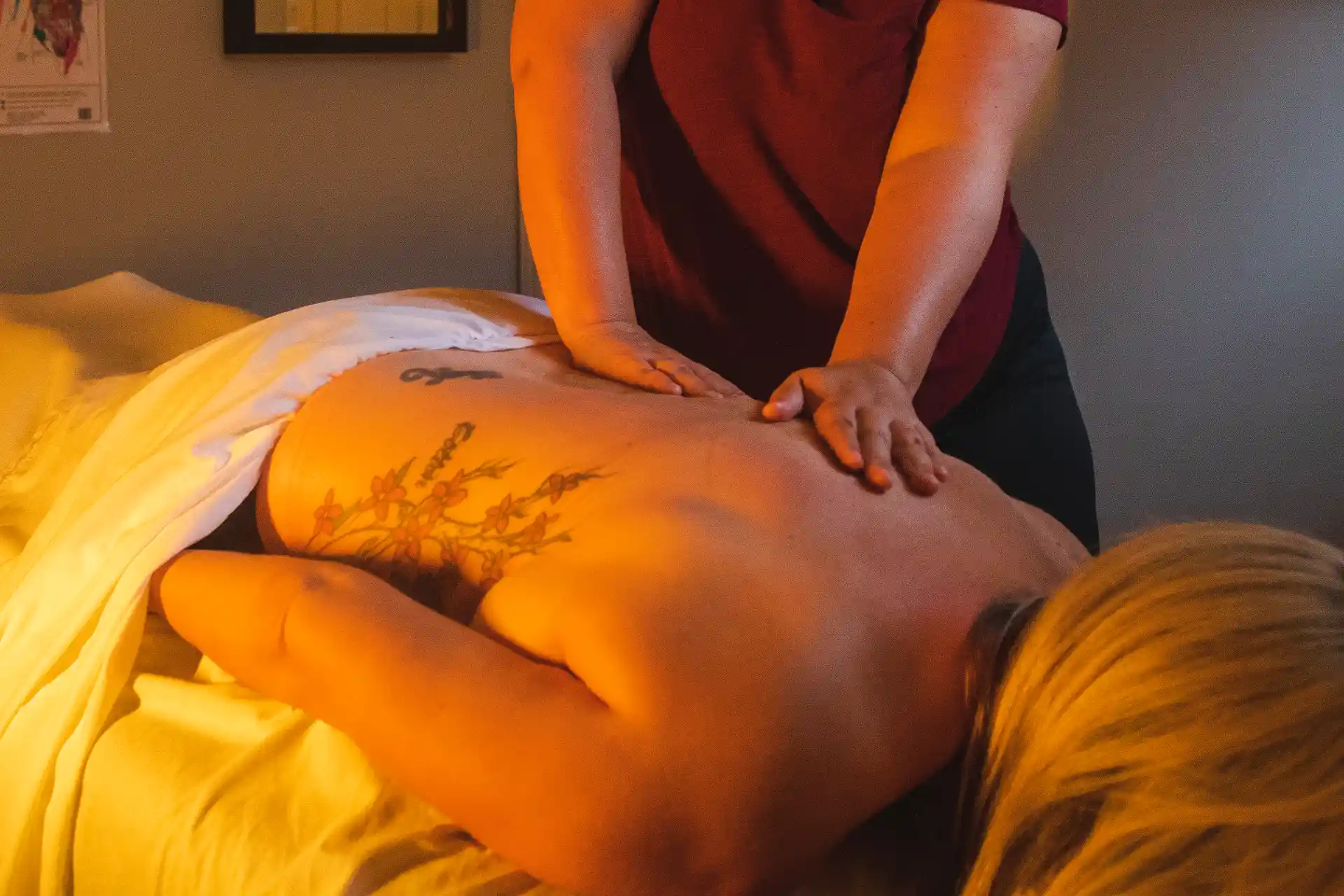 Don't Let Pain and Limited Movement Hold You Back
It's time to take back control of your life and free yourself from the limitations of injury, chronic pain, or post-surgery recovery.
Regain The Freedom To Do What You Love
Personalized & Effective Treatment
Our experienced therapists create individualized treatment plans that meet your unique needs and provide you with the most effective results.
Relieve Pain & Restore Mobility
Ease Pain and Restore Movement with Our Comprehensive Therapy Solutions for Injuries, Chronic Pain, and Post-Surgery Recovery
Improved Quality of Life
When you choose Middlesex Spine and Sport Clinic, you're taking a step towards a healthier, happier life. Our physiotherapy treatments will help you feel your best, so you can live life to the fullest.
Trust In Our Expertise
Experience the confidence of knowing you're in good hands with our experienced team. Start your journey to a pain-free life today.
Personalized Care
We understand that every patient is unique, which is why we take a personalized approach to your care.
Comprehensive Services
Our expert therapists provide a full range of non-invasive therapy services
Pain-Free Movement Starts Here: Our Services
A range of treatments to help you regain mobility and live life to the fullest
Chiropractic
Chiropractic care is a non-invasive, hands-on health care discipline that focuses on the neuromusculoskeletal system.
Physiotherapy
Physiotherapy can help ill, injured or disabled people recover movement and function to their full potential.
Massage Therapy
If your physical or emotional health is challenged, registered massage therapy can produce benefits for acute or chronic pain.
Medical Acupuncture
Minimize headaches, neck pain, shoulder problems, elbow and wrist pain, arthritis of the hip, knee and low back as well as any type of muscle or joint-related injury.
Concussion Management
We offer Baseline Concussion Testing, Post-Concussion Therapy and Diagnosis, Return to School/Sport, Coach/Trainer Certification and Concussion Policy Development.
LiUNA Local 1059
We partnered with LiUNA Local 1059 to provide our services to members and their dependents. We have a clinic located inside the Local 1059 building.
Shockwave Therapy
Find relief from chronic pain and get back to your active life with our cutting-edge shockwave therapy.
Custom Orthotics
Take the first step towards improved foot health with the benefits of added support and comfort your feet deserve.
Reflexology
Relax, rejuvenate, and recharge with our soothing reflexology services. Come out feeling ready to tackle whatever comes your way.
Transform Your Body and Reach Your Physical Health Goals
3 Steps to Achieving Pain-Free Movement
Call Us or Book Online
Call us or click the button below to find a time that best suits your busy schedule.
Get Your Plan of Care
Talk with our expert staff to design a plan that's personalized to meet your performance and recovery goals.
Accomplish Your Health Goals
Enjoy your loss of pain, improved mobility and get back to doing the things you love!
Comprehensive Care for a Wide Range of Conditions
From injury and pain management to post-surgery rehabilitation, we've got you covered.
Insurance Partners
We direct bill to most major insurance companies. Check with our staff if your insurance company is included on the list.
Find Relief from Pain and Improve Your Mobility
At Middlesex Spine and Sport Clinic, our goal is to help you achieve pain-free movement and optimal wellness. Our team of experienced chiropractors and physiotherapists work together to develop a customized treatment plan tailored to your specific needs and goals. Whether you're struggling with an injury, chronic pain, or recently had surgery, we'll provide you with the support and care you need to feel better and move more freely.

It's time to take back control of your everyday life and free yourself from the limitations of injury, chronic pain, or post-surgery recovery. No more missing out on the activities you love or feeling sad, upset, and frustrated. With our unparalleled physiotherapy, chiropractic treatment, and remedial massage treatment, you can accelerate your body's natural healing process and enjoy the full range of movement you deserve. Let us help you find relief, regain mobility, and rediscover the joys of an active life.
Frequently Asked Questions
Reach out if you can't find what you're looking for.
Middlesex Spine & Sport Clinic
Open Hours
Monday: 9 AM–8 PM
Tuesday: 8 AM–7:30 PM
Wednesday: 9 AM–7 PM
Thursday: 12–8 PM
Friday: 8 AM–5 PM
Saturday: 9 AM–1 PM
Sunday: Closed